Monday, November 10, 2008
5 Ways To Make Money Effectively
It is the desire of everyone these days to find ways to make either a little extra money to tie them over the month or substantially enough to free them from their financial shackles. And all of us wish for that magic formula that will allow us to

make money quickly

,

loads of it

and with

very minimum effort

. Have you been receiving loads of emails, especially of late, mainly spam mails which will tell you that it is possible to "Make A Lot of Money Quickly and Without Hassle" or something to that effect? I am not saying that it is true or not true, but I have not really found one that worked for me yet.

I have come across many methods and formulas but at the end of the day, I have come to realize that some effort and time are definite ingredients necessary to make money. To have instantaneous wealth, one has to either rob a bank or try to win it through a lottery. Otherwise, both effort and at least a little time will be required. Even the beggar on the street will need to beg for days before he could accumulate some "wealth".

At the moment, I personally have embarked on 2 projects and the 3rd one might take off before the end of the year. My advice is that before one embarks on any business or money making projects, there must be sufficient considerations made, with some effort and time investments. These are my suggestions.



1) Identify a profitable business for you.


Many of us are more than happy to jump into the latest bandwagons without really checking to see if it is the right wagon for us. Like for example, the latest bandwagon to riches is the one to Blogland. People have been extolling the ease of making money through blogging. But is it really that lucrative for us? Do we know if we have what it takes to be a good blogger? All those bloggers who are already making 4 to 5 figure incomes did not get there overnight. They have put lots of effort to get there. If you were just to visit their blogs, you will notice that many of them would have started blogging months or even years ago. They have to build up their readers list and to be a profitable blogger, we will be required to publish posts often and the contents must be interesting enough to make our readers keep coming back. Content and Traffic are the 2 important and crucial factors to making money on a blog.

So, I would say, research, read up, cross check with people who are business builders around you already. And find that profitable business that will work for you.



2) Revisit Your Objectives


A lot of times, people will advice you to start a business based on what you love to do. But let me remind you that sometimes what you love to do may not be what sells. Like in my case, I love to bake and found that I really enjoy decorating cakes. However, there are many home bakers out there who are much better at this than me and the time it takes to bake and decorate for a person who already has a day job is definitely very tiring and the money is minimal. When I switched to my next two projects, I discovered that I make a lot more money from one transaction than if I were to baked and sold my cakes for a month.

Hence, if it is really making money that you want to do, then you will have to revisit your objectives.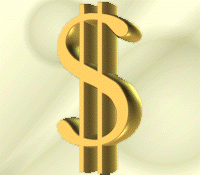 3) Start a business on a part-time basis


The best time to kick-start a business is on a part-time basis. That is what I have been sharing with my family and friends. Do not wait until you sack your boss or worse, for your boss to sack you first before starting your business. One thing, when you do this part-time, there is less pressure on your part. When a person is out of a day job and his business becomes the only income generator, he can become a little desperate, a little pushy and it is this scent of desperation which other people could smell a mile away.

Even if you only dedicate an hour or two, a few days in a week to your business, that is a good start already. If you are engage in a high-profit business, then the big bucks can already been seen. Of course, working part-time will not allow you to maximize your full potential in your business. However, what started of as a comfortable extra income earner may turn into a full blow money generator. And when the time comes, you will know that it is time to sack your boss :D



4) Every Customer is Your Customer


Select a business where potentially anybody or everybody is your potential customer. It should be a business which sells a product or service which is under the "Evergreen" industry. When in good economic times, people will be happy to buy your product(s) or service(s) and in bad economic times, people will come knocking on your doors too. With this type of business, it is very hard not to succeed.



5) A Business with a System and Marketing Plan


I have heard often enough that when a person fails to plan, the person has already planned to fail. Similarly, a business with a system and a marketing plan is likely to be more successful than a business which has no system nor plan. It is like operating a business based on gut feel. What if your gut feel is incorrect? Can you afford to fail and lose all your investment and restart again? A rather expensive lesson, don't you think? Look for a business where it has already been tested by many and the success rate is measurable. Statistics and records are often available as measurements of a business success rate. Have a look at these before you decide that this is the business you want to embark on.

A last note is that all things good is worth the time and effort invested. Similarly, if you are looking for a business that will generate long term wealth for you, it will be worth it to put in the time and effort. I have done exactly the same research as I have mentioned above before I embarked on my current 2 projects, the first one being a Learning Portal and the second one is a device which deals with beauty and age reversal. The first being in the Education Industry and the second being in the Beauty Industry, both are evergreen industries. If you want to know more, just drop me a line at my email nypl118@gmail.com



Technorati Tags:making money, wealth generation, right business for you
Generated By Technorati Tag Generator





Labels: Wealth Creation
posted by Nancy Yeoh at
10:41 AM